There is a fear-mongering e-mail about a
test for lead in lipsticks
that has been circulating the internet since May, 2003. It is long on misinformation and short on verified facts.
The e-mail suggests that if you transfer some lipstick to your hand and run your gold ring over it, the lipstick will turn black if there is lead in it. Certain metals, including gold, may leave a dark streak when scratched on various surfaces, but this is an artifact of the metals themselves, not an indicator of a chemical reaction with lead or any other substance.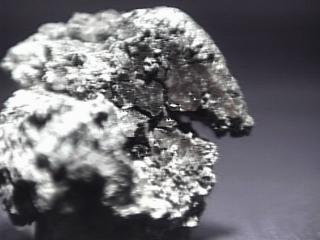 According to a statement from the
American Cancer Society
, laboratory tests have shown that some name-brand lipsticks sold in the U.S. do contain trace amounts of lead from the dyes used in their manufacture, but the lead content of these coloring agents is strictly controlled by the Food & Drug Administration to meet currently accepted safety standards and pose no serious health threat.
Moreover, the message is both inaccurate and misleading when it implies that cancer is the main health hazard posed by lead exposure. Though it is indeed listed by the U.S. Environmental Protection Agency as a probable human carcinogen, lead has other, more direct health effects -- including brain damage, nerve disorders and reproductive problems -- that are far more worrisome. Source:
urbanlegends.com

Thus, a gold ring test will not detect lead in lipstick
Update:
A new version of this message circulating since September 2006 contains the additional claim that the material was authored by a
Dr. Nahid Neman
of the breast cancer unit of Mt. Sinai Hospital in Toronto.
We've done our research with the
CCTFA
(Canadian Cosmetic, Toiletry & Fragrance Association) and no such person exists.